updated 08/18/2014


NO SHOW @ Savannah TUES. SEPT. 23

Back in Print and Ready for the Taking…. for only $10
our 2nd CD " Once Upon Awhile Ago"



GeezeCats this week!!
NORTH OLMSTED HOMECOMING THUR. 21ST AT 6PM! Yup,
we've been invited to appear again this year at North Olmsted's Homecoming Carnival and Celebration. We'll be on the bandstand at the N. end of the fairway. @ 6:15. Bring the GeezeKids. Car show I do believe….
COMING UP SUNDAY SEPT. 7TH..BIG PUBLIC OX ROAST YA'LL!!
Yeah! Cuyahoga Co. Sportsman's Assoc. is a'throwin one dinger of an Ox roast on Sun. Sept. 7th at their Ridge Rd. Grounds located at 19300 Ridge Rd. in North Royalton. Open to our fans, you'll have roast beef,(lots of roast beef!!)corn,bk. beans,salad,beer on tap, soda ice-tea and coffee,all for (get this!) $20! Yeah, twenty gets you all that and more! Browns on big-screen TV, raffles & games..and hot-dogs & ice-cream for the GranKidz. Fishing for the kids too! Wow, can't beat this entertainment deal Geezecats in the afternoon. Ox Roast from 1-5pm
FOR TICKETS & INFO CALL-440/888-1163 TO-DAY!
Call Harry Arnold for Ticket Info. 440 - 888 - 1163
NO SHOW @ Savannah Tues. SEPT. 23
The GeezeCats This Tuesday, and every Tuesday
7:30 -10:30
30676 Detroit @ Bradley in Westlake


We are now at "The WBC" the SECOND Wednesday of Every Month
Willoughby Brewing Co.
Next show: Wed. Sept. 10
6:00-8:00
Non Stop Music! No Break
Come see
Elbert's New Band
"The Chesterfields"
www.thechesterfields.com
next appearance:
Mon Ami Winery on Sunday, Aug. 31 6:00 - 10:00
Our 2nd CD is NOW AVAILABLE
"Old School" and guess what? "Stay Old"
are currently out if print
"They'll make great gifts for any occasion"
"Our Newest Release"
3rd CD
"And The One That Started It All"
"The Guest Starring" "The Original"
2nd CD 1st CD
Once Upon Awhile Ago is Back in Print as of June 2014




We are now at "The WBC" the SECOND Wednesday of Every Month
The GeezeCats
Return To :
THE WILLOUGHBY BREWING COMPANY!!!
Next Show: The 2nd Wednesday of Each Month
Showtime: 6:00 - 8:00 Non Stop! No Break! NEW HOURS!
4057 Erie Street
Willoughby, Ohio
(440) 975-0202

This Tuesday and Every Tuesday @ 7:30
Savannah Bar & Grill
Bradley @ Detroit in Lakewood
have now acquired
and
as their official domain names .
This means that you can now use either URL
or
to find out what's goin' on with The 'Cats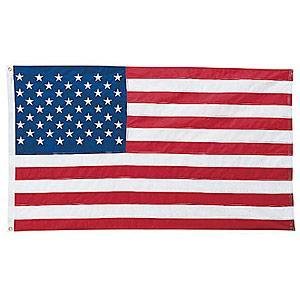 Website maintained by Judy Webb