HEY GROUP! THIS JUST IN……
Mid Summer news from GeezeCats World Headquarters!
Hey Fans,heads up…REMEMBER we will
NOT BE AT WILLOUGHBY BREWING CO. THIS WED!
No. We had to move the dance this month to

Wed. July 29th. Sorry for the confusion. Please do call your buds & bffa"s and remind them, no Cats at WBC this week. See ya at WBC the last Wed. in July(29th) and on that eve. we will return to a 3 hr. format!!! Yup.6-9PM again! Spread the news & we'll see ya on the 29th!




THIS WED. JULY 8TH..STINCHCOMB MEM. AMPHITHEATER ROCKY RIVER RES. METRO-PARKS! 6 - 8PM.

A real cool place to catch a concert. Throw the folding chairs & the blanket & the Chicks in the car, and drive through the valley to The Stinchcomb bandshell. There'll be soda & snacks for sale. Bring your own ifya want, but of course, no booze in the park. Music at 6!

WESTLAKE FANS & ALL YA'LL WESTSIDERS…

This Sun. July 12th, we'll appear at the Westlake Summer Concert Series at the pavilion by the rec-center 28955 Hilliard. 6:30 - 8PM

is the whole deal, so get those chairs again,sun-hats & shades, and we'll see everybody from Savannah this Sunday at the Concert! Again, spread the word.

LATER THIS MONTH!! Wed. the 22nd at the Saybrook Twp. concert on the lake. Great view! Great drive! Concession stand food at the beach with The Cats.

Sat. July 25th at the VERMILION DANCING IN THE STREETS FESTIVAL IN VERMILION,OHIO! Yaaah! Summer street fest grubb! Fries..beer..all kinds o' sammiches! 4-6PM is the heart of the evening! DANCE TO THE SOUNDS OF THE GEEZECATS in the street.Leave the Granbabies at home & bring your smooch-babe. Summer things….

DOWN-STATERS...see ya'll Tue. the 28th in St. Clairesville,Ohio. In the Band shell in the park at 7PM…

See every one in Grove City, Ohio this Fri. the 10th, right downtown on the city center stage at 7 O'Clock! Ice Cream!!!!

Lotsa concerts.Lotsa traveling. Lotsa Life! Get out there & live it Mouskateers. See ya at a GeezeCats show! Till then…or till they bring me another crayon..Elbert
"They'll make great gifts for any occasion"
"Our Newest Release"
3rd CD
"And The One That Started It All"
"The Guest Starring" "The Original"
2nd CD 1st CD
have now acquired
and
as their official domain names .
This means that you can now use either URL
or
to find out what's goin' on with The 'Cats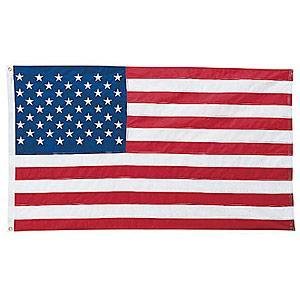 Website maintained by Judy Webb