Got some great news for all you Parma/Brook Park/Middleburg Ht.s & Berea fans…yeah, all
ya'll that used to come see us at "Claire's Winery" back in 2004 & 2005!
Man, we'd pack-em in,remember? We made a lot of friends.
Well, we're going back to the very same room.Yup, Great Dance Floor, Food, Free Parking for 100 cars
Babe's Sports Grille
we'll be appearing there every
Sunday from 6-9PM beginning Sunday March 1st!!
Same location. 7768 W.130th (at Sprague) in Middleburg Hts.We did several months there a couple years back & had nice turn-outs.
Now we're gonna have a weekly Sunday twilighter. 6-9PM.What a great time slot! What else you West side GeezeCats fans gonna do Sunday evenings? Home before 10pm!!
Your Grandkids won't even know ya left!! So spread the word, and call 440/887-0900 to reserve your table for opening night Sunday, March 1st. Turn out and help us make a lasting impression 1st time back. Let's make this Sunday thing go!
A QUICK HATS-OFF TO THE (3 months in a row)over 100 Doo-Wopp dancers that crammed Willoughby Brewing Co. last Wed. eve. What a fun crowd. See everyone there(WBC) again Wed. May 13, at 6PM. 1/2 price apps 1st hr. of the dance! Thanx again Diane F. & Ann Marie & Stevie M.& posse.
Well, as you've probably heard by now, my old friend Jim DePaul,owner/operator & entertainment coordinator extrordinair of
The Savannah in Westlake will retire April 1st when his lease is up, and although there are interested parties and perspective buyers…
as of this column there is no firm new owner.
We understand 1 individual interested would keep the format as is, and add to Jim's 20 years of expertise. That means Geezers every Tuesday for a 12th year.(11 years in April-if!)If not, possibly a new format, or no entertainment at all or…a dark club. SO KIDS-
get yourselves out to The Savannah sometime this mo. or next, either to show the new guy you'll support live music, or to bid a Cleveland
entertainment landmark so long. HEAVEN FORBID! Either way.. come see us Mouskateers…the days grow short.
It's been a long day gang. I know you know what I mean. I'm heading for the hay pronto with my smallest cat Franklin.We're going down for a long snooze. See ya soon. Till then, or until they bring me another crayon.
AS always. Elbert
"They'll make great gifts for any occasion"
"Our Newest Release"
3rd CD
"And The One That Started It All"
"The Guest Starring" "The Original"
2nd CD 1st CD
have now acquired
and
as their official domain names .
This means that you can now use either URL
or
to find out what's goin' on with The 'Cats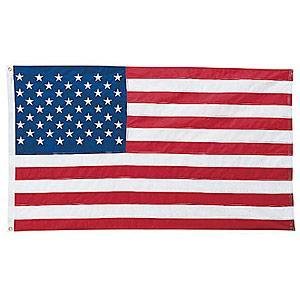 Website maintained by Judy Webb